Hai Everyone, today i'm excited to write on my Final Mask Character that i have accomplish for this month.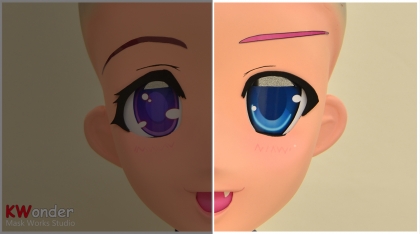 On my last post i have share on the left side of the mask and today i will share with you on the right one.
. First of all, this character is not create by the performer (Original Character) but she is taken from the Mascot/character that created by D.C. (Danny Choo) and Azami Yuko. Try to see the Image/picture below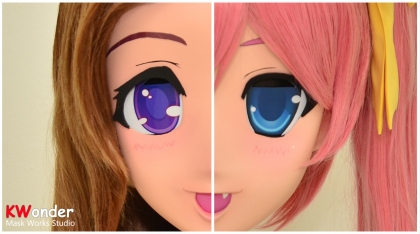 Everyone know the Right Side of the Character? i'm sure Everyone of Danny Choo Fans may know this character very well
If Everyone guess this character is Haruka Suenaga rather that other Character. Then Everyone is Correct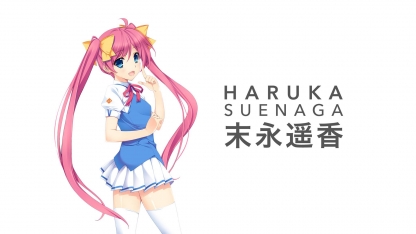 Here are Summary of the Characteristic of Haruka Suenaga (*Taken from
Danny Choo Webpage
)
Haruka Suenaga is Mirai's mischievous younger sister. Her name means "Distant eternity". Character design by Azami Yuko and myself.
She is 2nd mascot character!
All of their mascot characters names are to do with the theme "time and space."
Mirai = (みらい(未来)) Future
Suenaga (末永) = Eternal
Haruka (遥香) = Far away
Kanata (かなた(彼方)) = Beyond
Hoshikawa (星河) = Milkyway
PROFILE
Name: Haruka Suenaga [末永遥香](すえながはるか)
Birthday: November 7th
Height: 148cm
3 size: B76cm W53cm H75cm
Age: 13
Blood type: Unknown (has rare DNA)
Youngest daughter of the Suenaga family
Mischievous
Bubbly personality
Loves gadgets
Likes to tease Mirai about "her boyfriend"
Hobby is electronics and spends a lot of her spare time upgrading Mirai's Retrokyu.
Haruka's main weapon of choice are her Dengeki Shuriken [電撃手裏剣] which are like ninja stars laced in an electrical field.
Interests are gaming and collecting beach pebbles.
Spoken languages are Japanese, English and Soruni.
Here are the looks That KW have created on Haruka Suenaga. Hope everyone like it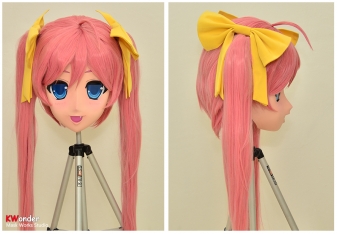 Here are the front and side on Haruka.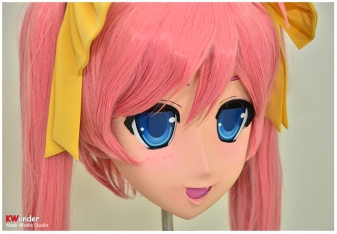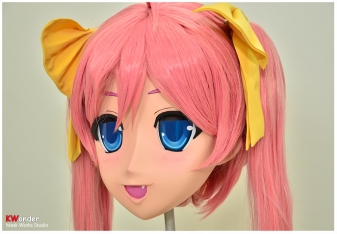 And here are 2 different angle shots on Haruka Suenaga.
I hope everyone like the Mask that i have done on Haruka and also the Original Mask on my previous post which is known as (*Clara)
On my next post, i will be sharing on the Mask that i'm working on currently. It was my 1st time working on the Mask with a few adjustment and modification.
Before i End My Post for Haruka Suenaga.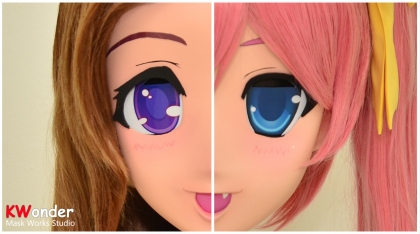 Which side of the Mask are you prefer? *Just Curious
Take care Everyone and see you soon